Attorney Andrew Bowen Elected Member of American Board of Trial Advocates
(Savannah, GA) – Bowen Painter Trial Lawyers is proud to announce attorney Andrew Bowen has been admitted as a member to the American Board of Trial Advocates (ABOTA). Membership is by invitation only and trial lawyers must demonstrate high personal character and maintain an honorable reputation. Membership is widely regarded within the legal profession as one of the most prestigious organizations for trial lawyers.
ABOTA was formed in 1957 in an effort to preserve the American jury system. Part of the ABOTA mission is to elevate the standards of integrity, honor and courtesy in the legal profession; to aid in further education and training of trial lawyers; and to cultivate a spirit of loyalty, fellowship, and professionalism among members.
"I am honored to become a member of ABOTA. I value the jury system and believe in juries," said Andrew Bowen, attorney, Bowen Painter Trial Lawyers. "I'm an advocate for all of my clients and I feel that everyone is entitled to have their rights fairly represented."
Bowen has focused his career on representing individuals who have suffered serious injury or death. Within this specialty, he has successfully tried cases involving medical malpractice, wrongful death, as well as car, truck, and motorcycle wrecks.
He is a member of the Georgia, Florida, and South Carolina Bars, and practices in the Federal Courts in the State of Georgia and South Carolina. In addition to the Court of Federal Claims in Washington, D.C., Bowen has earned admission to the Supreme Court and Court of Appeals of the State of Georgia. He's also earned admission to the 11th Circuit Court of Federal Appeals and the U.S. Supreme Court.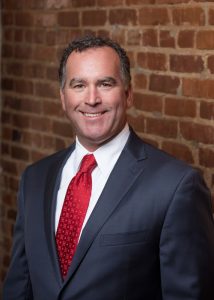 ABOUT BOWEN PAINTER TRIAL LAWYERS
media
Bowen Painter Trial Lawyers, LLC. is a personal injury and wrongful death firm that provides the coastal regions of South Carolina, Georgia and Florida with top-level representation. Working with a broad spectrum of clients, Bowen Painter's trial attorneys have a strong record of success that demonstrates their skill, expertise and dedication to justice. For more information, visit www.bowenpainter.com.