Our Attorneys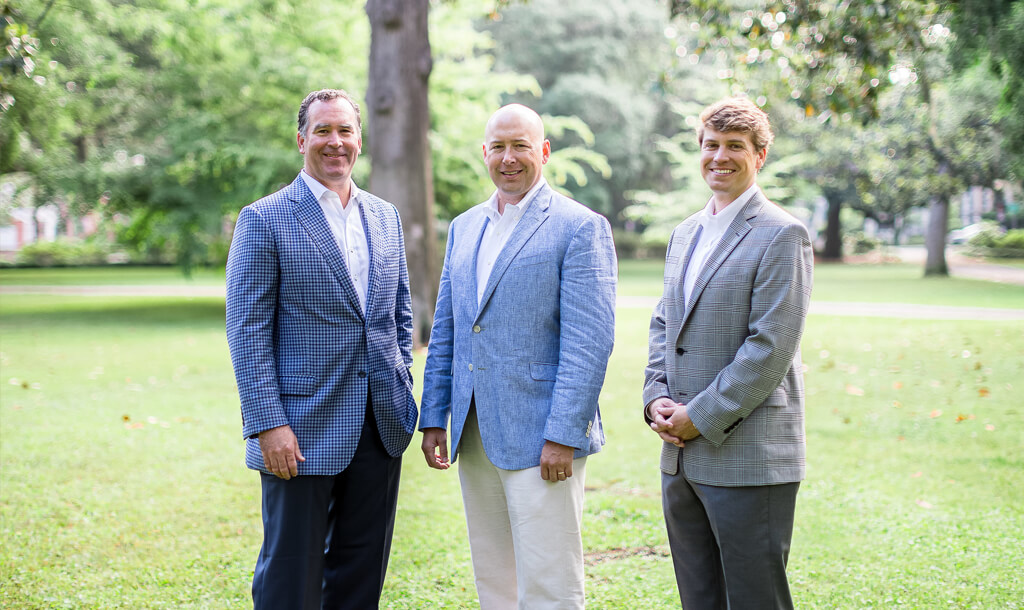 After years of courtroom experience, W. Andrew Bowen, Paul W. Painter III and John B. Manly founded Bowen Painter Manly Trial Lawyers.
They've since become the region's top litigators, providing Savannah and the coastal regions of South Carolina, Georgia, and Florida with trustworthy, aggressive, and strategic representation within personal injury and wrongful death suits. Through numerous courtroom successes and an involved approach that focuses on victims and their families, Bowen Painter Manly continues to underscore their reputation.
---
W. Andrew Bowen
Andrew practices in the states of Georgia, South Carolina, and Florida, and in multiple higher courts, including the United States Supreme Court.
Relying upon a unique and tested bank of knowledge and resources, Andrew is highly adept at identifying opportunities that increase the recovery value of each and every case.
---
View Andrew's Attorney Profile
Paul W. Painter III
Paul has earned admission into all Georgia courts, as well as the 11th Circuit Federal Court of Appeals and the United States Supreme Court.
Paul has served as lead counsel in numerous multi-million dollar proceedings throughout the State of Georgia and has represented clients in many high-profile cases.
---
View Paul's Attorney Profile
John B. Manly
John has successfully tried cases in all levels of trial courts and has successfully handled appeals before the 11th Circuit Court of Appeals, the Georgia Supreme Court, and the Georgia Court of Appeals.
John is a member of the State Bar of Georgia and is admitted to practice before all trial and appellate courts in Georgia, as well as the United States Supreme Court, the Eleventh Circuit Court of Appeals and the United States District Courts for the Northern, Middle, and Southern Districts of Georgia.
View John's Attorney Profile