What Can a Personal Injury Lawyer do for Me?
If you've been hurt in a car accident, you may need a personal injury lawyer on your side. Bowen Painter Trial Lawyers has the experience to help clients get the results they deserve.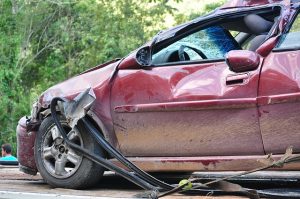 If you've found yourself involved in a car accident as a result of another's negligence, a personal injury lawyer can help you recover the compensation you deserve. Whether your case settles out of court or goes to trial, accidents involving serious injuries can affect victims their entire life.
When You Need a Lawyer
At Bowen Painter Trial Lawyers, our team will first determine if you have a case. We take into consideration many variables including the fact that an injury might not reveal itself until long after the accident.
We know not every case requires a personal injury lawyer if damages are minimal, there is no serious injury and the settlement being offered is reasonable. Sometimes, though, cases can become more complicated and are best handled by hiring a lawyer Savannah.
Provide Advice and Guidance
If you've been seriously injured in a car accident, you are facing a challenging time. There are a lot of moving parts and a personal injury lawyer can provide advice and guidance. Our car accident lawyers in Savannah specialize in wrecks and collisions and we understand what needs to be done. Whether it be using our own investigators to collect photographs or witness statements, or providing advice when it comes to seeking the medical care you need, our team will work with you through the entire case.
Represent you in Court
Not every personal injury case involving a car accident results in a trial. In fact, most are settled before a lawsuit is filed. When the insurance company denies a claim, a personal injury lawyer may have to represent you in court in order to help you recover. Litigation can be a complex process and requires an experienced lawyer.
If you have been injured in a car accident, contact Bowen Painter Trial Lawyers for a free case review. We represent personal injury victims in Georgia, South Carolina and Florida. Contact us online or call us directly at 912-335-1909.
Disclaimer: Information provided on this site is not formal legal advice. It is general legal information. Filing a personal injury lawsuit requires a thorough knowledge of the laws and legal system.